HOJA SANTA EAU DE PARFUM
$180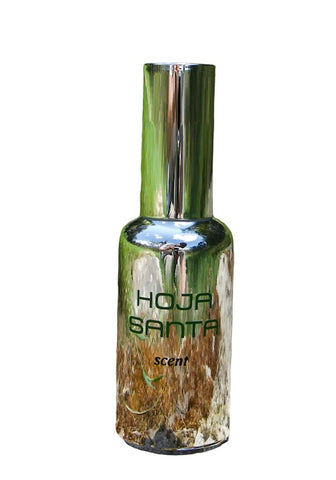 Hoja Santa Eau de Parfum by UFO Parfums
Hoja santa, also known as "Mexican pepperleaf" or "root beer plant," is a herb native to Mexico and Central America. It is renowned for its distinct aroma, which is often described as complex and intriguing. The smell of hoja santa is a unique blend of various aromatic notes, including anise, black pepper, mint, eucalyptus, and sassafras.
When fresh hoja santa leaves are crushed or bruised, they release their fragrant oils, intensifying the aromatic experience. The scent can be earthy, herbal, and slightly spicy, reminiscent of licorice or root beer with a hint of menthol or minty freshness. Some people may also detect a touch of citrus or floral undertones.
Because of its delightful fragrance and flavor, hoja santa is commonly used in traditional Mexican cuisine, particularly in dishes such as tamales, mole, and fish preparations. It adds a unique and appetizing dimension to these dishes, making them stand out with its distinctive aroma and taste.